【不一樣的優雅搖滾風情 與VOLTA共同大膽狂想】
【The Volta Collection: Defy The Norm】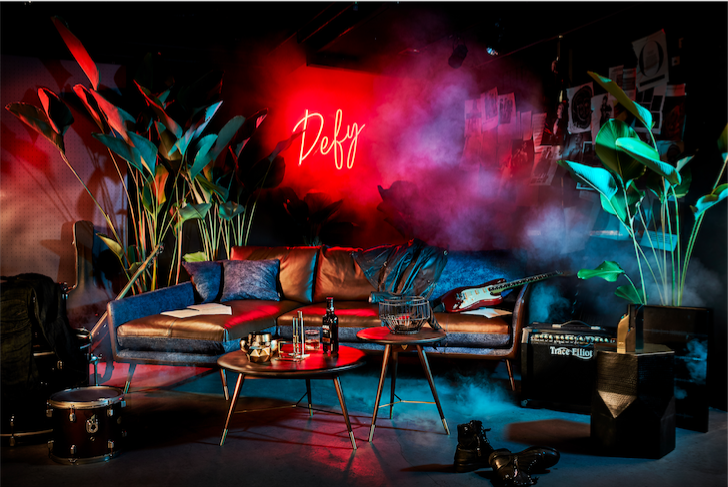 靈魂不甘平庸 打造獨特自我
Embodying Supreme Confidence
本着摒棄一成不變、跳出傳統框框的設計理念,Commune 設計總監 Julian Koh 透過 Volta 系列將搖滾樂星的狂想變成了近在咫尺的現實。整個傢俱系列體現了 Julian 尤其鍾愛的工業風情,於復古與當代風格之間自由穿梭,散發出一種不受時代所侷限的經典氣息。
Committed to the idea of defying the norm, Julian Koh, Commune's Brand & Design Director, introduces Volta collection that showcases the brand's continued evolution and coming-of-age process. The whole collection reveals Julian's iconic industrial aesthetic, showcasing the harmony of bold contrasts from opposing spectrums.
和諧糅合 鮮明對比
Harmony of Bold Contrasts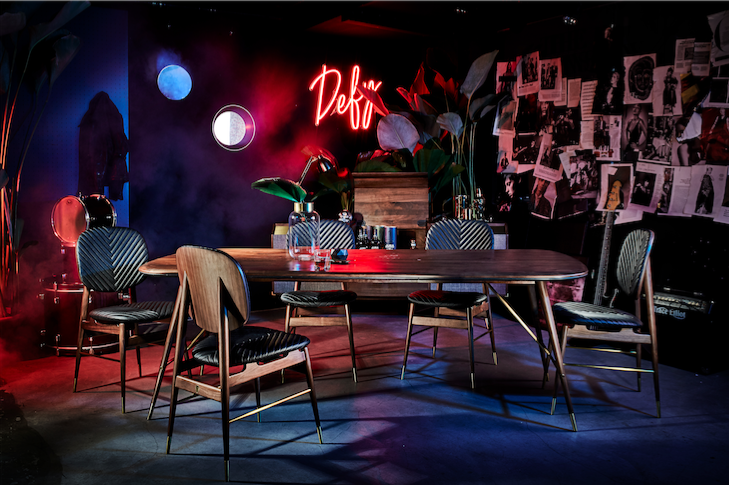 Volta 糅合了不同元素和材質,營造出鮮明對比之餘感覺亦十分和諧,細節處處可見優雅精巧和野性不羈之間的微妙平衡,以及兩者碰撞出的驚喜火花。
At a glance, Volta is about mixing rebellion with elegance, and downtown cool and uptown class. Julian was thinking about what a rock musician's home might look like when designing. As a result, underlying the collection's sophistication is a raw and rebellious spirit.
設計師在餐桌、餐椅、電視櫃上同時運用了胡桃木、皮革和黃銅三種材質,視覺效果獨特新穎,在強調自我風格的同時亦不失高級奢華,驟眼看去就像是搖滾巨星的品味家居。上流格調和反叛情懷相互交融,成就了獨一無二的 Volta 系列。
Combining walnut wood and elegant leather elements and brass accents on both dining tables, dining sidechairs and sideboard, Julian creates a surprisingly garage-chic look which proves even the most industrial of looks can be refined. The choice of solid walnut wood and genuine leather glorifies individual opulence, looking utterly upmarket.
經典長青 擁抱多元
Timeless Universality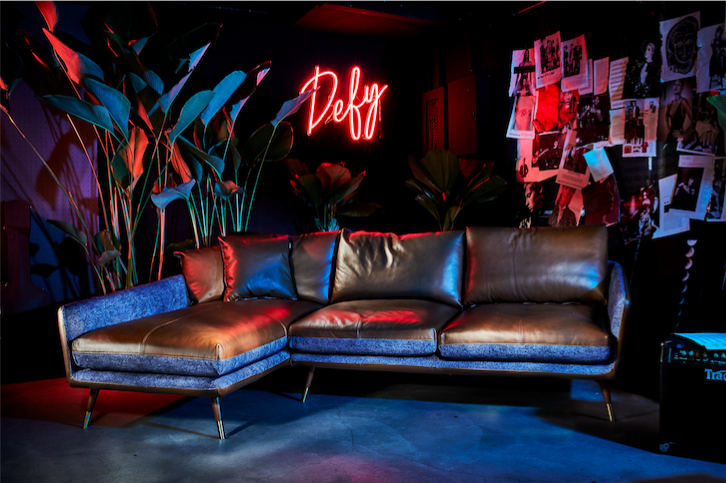 Volta 系列集多種獨特氣息於一身,卻又處處流露出經典感覺,能輕鬆迎合不同性格的家居使用者。Volta 流露出的反叛自我是如此低調自然,尤其適合對自己品味有一定要求、喜歡打破常規和大膽隨性的你。
Embracing both the light and dark sides, Volta proves your home can look elegant and rebellious at the same time. Yet, it features modern minimalism and timeless universality that allows different furniture to be easily mixed and matched, and can comfortably accommodate multiple people in a home having different personalities or design tastes.
梳化特別採用兩面用設計,一面為皮革,一邊為丹寧般的布料,設計就如時尚般新鮮多變,讓你可隨時配合心情轉換家具面貌。建立專屬自己的品味家居空間,便是如此輕鬆簡單。
The Volta sofa comes with interchangeable fabric and leather sides. People can change the sofa cushions according to their mood and climate, as if what they do with different looks fashion. The collection is specially designed for those who are fun, young, daring and quirky.